Jason Côté
President & CEO
Wrangle paperwork, support clients
The underlying focus of Jason's career is a belief in leveraging the benefits of technology to serve people, organizations, and networks working to better the world. It is this simple message and profound task that led Jason to co-found Freeform. Jason has also held senior level positions at Actua, CANARIE, and CanadaHelps. He holds a Bachelor's degree in Computer Systems Engineering and an MBA in Leadership. He can be often heard saying, "That's why it's going to work."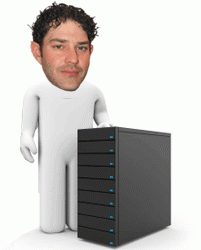 Jeff Côté
Systems Administrator and Senior Developer
Administer systems, support clients
From a very young age Jeff has been interested in and surrounded by technology. His uncanny ability to speak machine has been with him most of his life. The majority of his programming knowledge is self-taught, and his formal education includes the accelerated Electronics Engineering Technologist program. His passion for computers and technology led Jeff to co-found Freeform Solutions. Using his skills and knowledge to help organizations in their mission of helping others, and to benefit many of his family and friends, is very gratifying for Jeff.
Stephanie Gray
Senior Developer and Client Support
Support clients, maintain websites, develop websites
For over 12 years, Steph has been passionately designing and building websites addressing environmental issues, enabling youth initiatives, and assisting associations in their fight for global change. With a Bachelor's Degree in Film Studies, studies in Computer Science and Physics, and previous positions in Marketing, IT, and Web Development, Steph has a unique medley of design and technology skills. Steph is always up for a challenge and is never too far from a Sudoku puzzle book.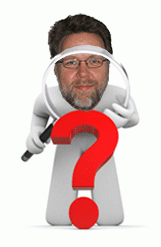 Herb van den Dool
Project Lead and Senior Developer
Lead projects, develop websites
Herb has taken a circuitous route to being a Web Developer at Freeform Solutions: He has been an independent web developer, worked for the City of Toronto's cycling department, conducted research on Sustainable Trade in Costa Rica, and farther back, worked on his parents' farm. Herb holds a Certificate in Building PHP Applications from Centennial College, as well as a Masters in Political Science and a Bachelor of Science in Chemistry. As a result of travel, country, and parents, Herb can speak Spanish, Dutch and some French.
Paul Rooney
Senior Developer and Software maintainer
Maintain and secure websites
Since 1995, Paul has worked with many non-profit organizations working to promote environmental stewardship, education, health and community development. Paul is particularly interested in designing systems that are sustainable and cost effective to deploy and maintain. He is a proponent of Open Source software, and of decentralized, collaborative development in general. When he is not building websites, Paul is often found canoeing or walking about Cootes Paradise at sunrise, watching the beavers, the swans and the herons.